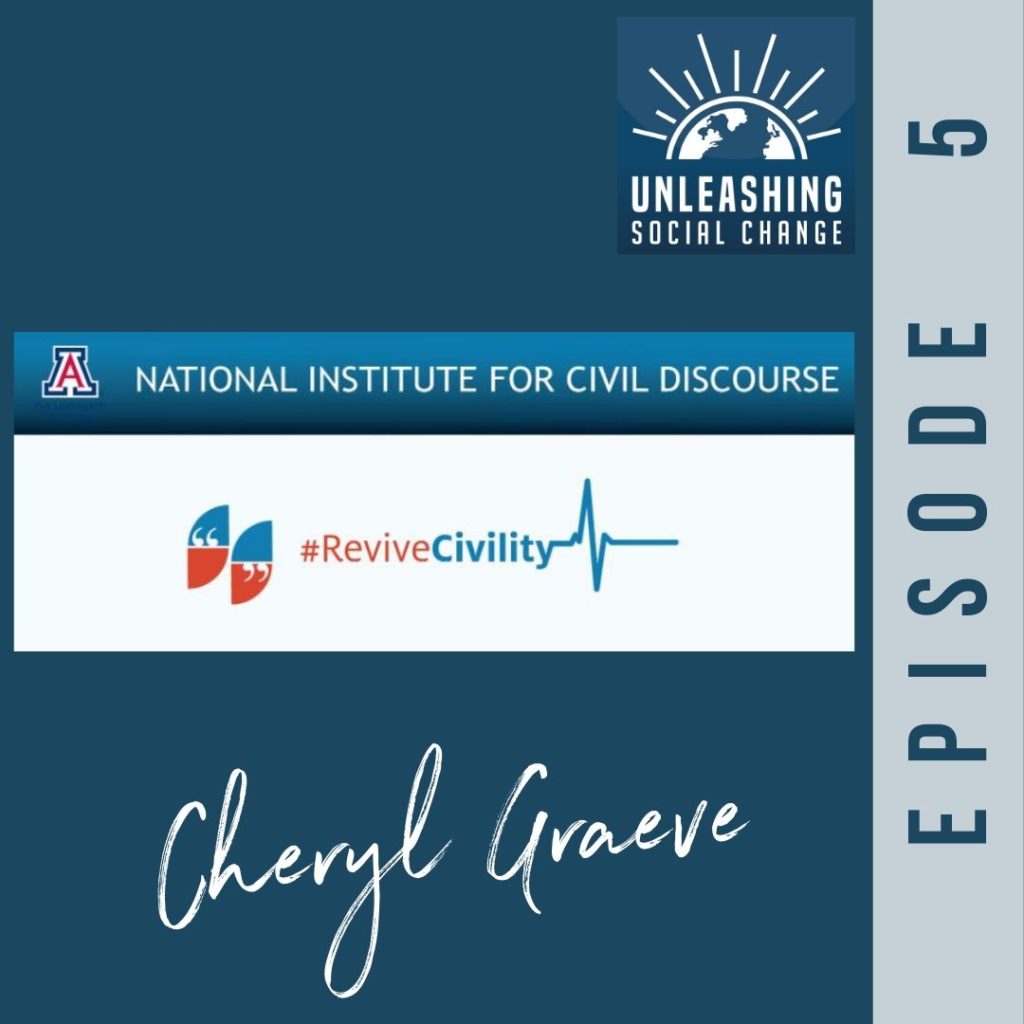 Racial, political, and generational division are not new concepts. We've been faced with the repercussions of division for as long as the human race has existed, but is it possible to bridge those divides?
Today's guest, Cheryl Graeve, works hand-in-hand with the National Institute for Civil Discourse to actively encourage others to participate in creating a more respectful and understanding space by initiating conversation.
Cheryl talks about the platforms in which they use to connect individuals and the process of integrating listening and dialogue skills. Join Becky Margiotta in this interview to hear more about how we can all learn to peacefully celebrate each-others' differences.
Show Highlights:
Creating a community of people with differences and spreading cultural awareness
The need for reviving civility and respect on a large scale and how you go about tackling that issue
Listening to issues and collectively taking action
Mending racial and political divides with peaceful intervention
The vitality of maintaining respect
Evaluating situations without labeling right or wrong
Leaning into curiosity without judgment
The art of genuine listening and building our dialogue muscle
Building bridges of understanding and recognizing fear
Using safety as an opportunity to be present
Creating relationships on a foundation of respect despite differences
Establishing change in broken circumstances
The blueprints for the institute reaching more people
Recognizing causal connection outside of our tangible proximity
The challenges with a lack of resources and time
Having different platforms for people to practice intervention
Dealing with generational and family division
Creating a more joyful human experience
Links:
Text Platform to practice group conversation:
Text Civility to 89900
Check out Mack McCarter's speech here across racial divides:
Here's a short StoryCorps piece for some conversations –
Take the 7 Day Civility Challenge https://www.revivecivility.org/7-day-civility-challenge