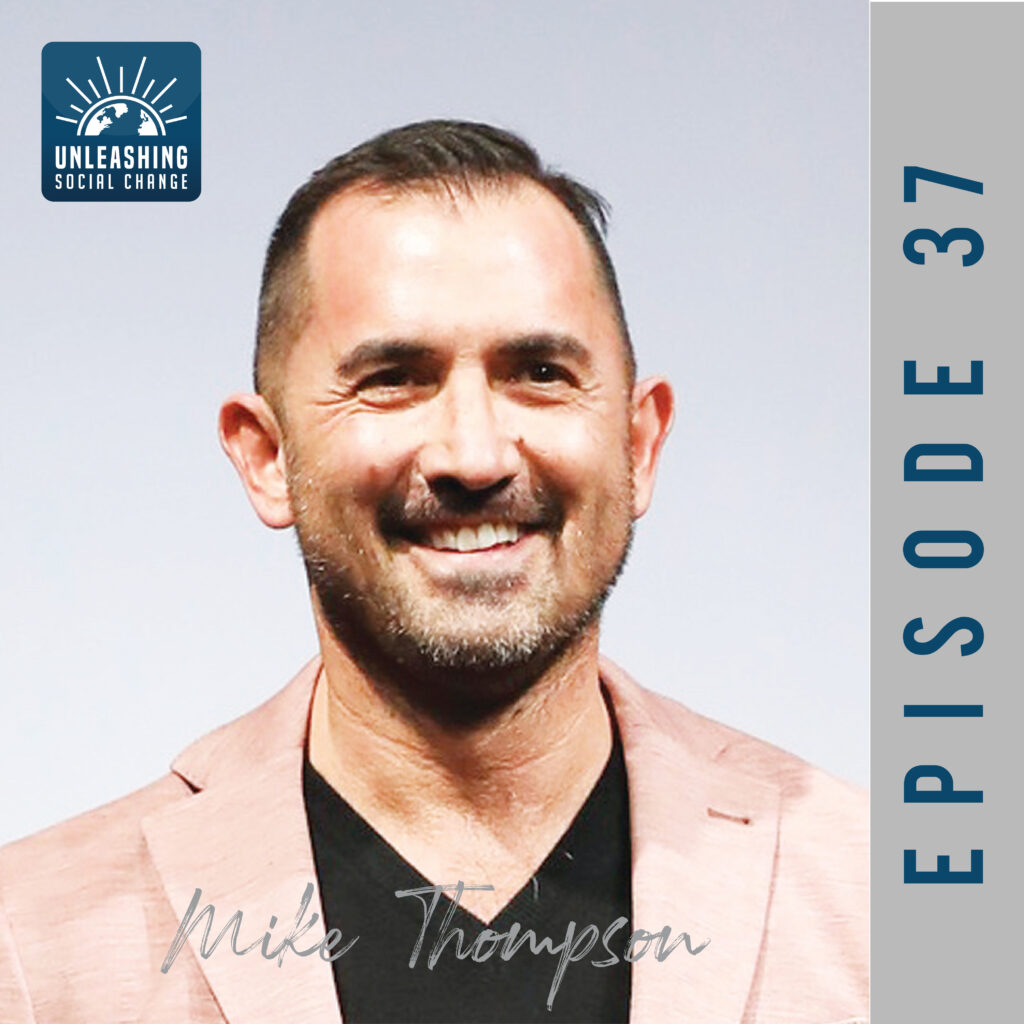 We kick off Season 4 with a candid discussion between Becky and her dear friend, Mike Thompson. Mike has been a nonprofit Executive Director several times over, and seven people who have worked for him have gone on to become exective directors themselves.
In this candid conversation between two old friends, Mike shares his secrets for bringing out the best in each person he works with and each organization he leads. Mike is especially passionate about creating a context where people feel safe and supported to bring their whole selves to the work, and creating impeccably clear agreements with his colleagues, especially his board members!
Anyone who serves on a board (or answers to a board) will want to listen to this one. Becky and Mike reflect on the importance of community because this work can be lonely and exhausting. Magic and inspiration naturally flow when leaders come together to form authentic community, something both Becky and Mike are passionate about doing.
Show Highlights:
The ways your identity and experiences of privilege and marginalization shape how you lead
Creating safe spaces so that your people can bring their authentically whole selves to the work
The importance of clear agreements between Executive Directors and their Boards
Why we need to slow down and make time for deeper relationships
The difference between consulting and coaching to support professional growth
The antidote to the loneliness that can come with leadership