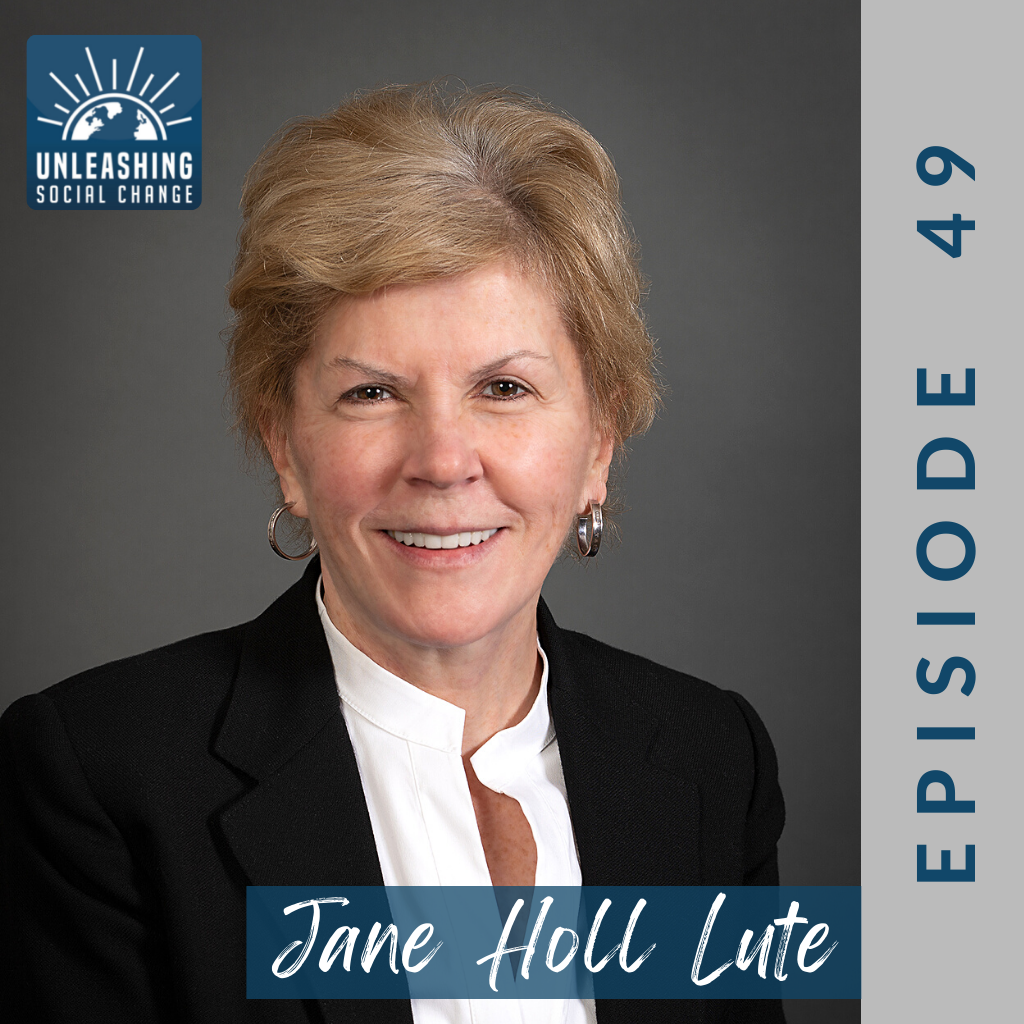 Thirty years ago I met Jane Hall Lute while she was my professor at West Point. Since our time together she has gone on to be the Assistant Secretary General for Peacebuilding Support at the United Nations, the former Deputy Secretary of Homeland Security for the United States, and is now the Director at SIPCA.
As she mentions," Jane Hall does not move backward". Her illustrious career is cornerstonesd with humility,curiosity, and a commitment to learn something new from every conversation.
Jane has always been able to distill the most complicated processes and ideas into comprehensible action steps. She is able to shift the context through humor and simplification, on the dime, and even does so a couple of times in this recording. 
In this episode, you'll hear what leadership means to Jane and how we must show up as leaders, not to be praised or because it's being asked of us – but rather because it is our collective duty as humans. 
Jane's 'what you see is what you get" demeanor is funny, sharp, and inviting. I'm so grateful for the time we spent together. Enjoy the show!
Show Notes:
What happens to your presence when you realize you've become a role model.

Human beings don't need to earn respect, they deserve respect.

Presence as the most important attribute of a leader.

How being a "spectacular failure" can work out for the good.

Leading by example stays with people for life.

Leaders need to be the weight bearing capacity for the waste of an organization sometimes.

What's meant to be on your path will find a way to make its way there. 

Navigating toxic people in organizations without compromising the mission.

An example of setting boundaries and not suffering in silence.

One of the most important choices we have is choosing who is in the sandbox with us. 

Jane's insights on Ukraine and the Western World. 
Pre-order Becky's Book Impact With Integrity: Repair the World Without Breaking Yourself