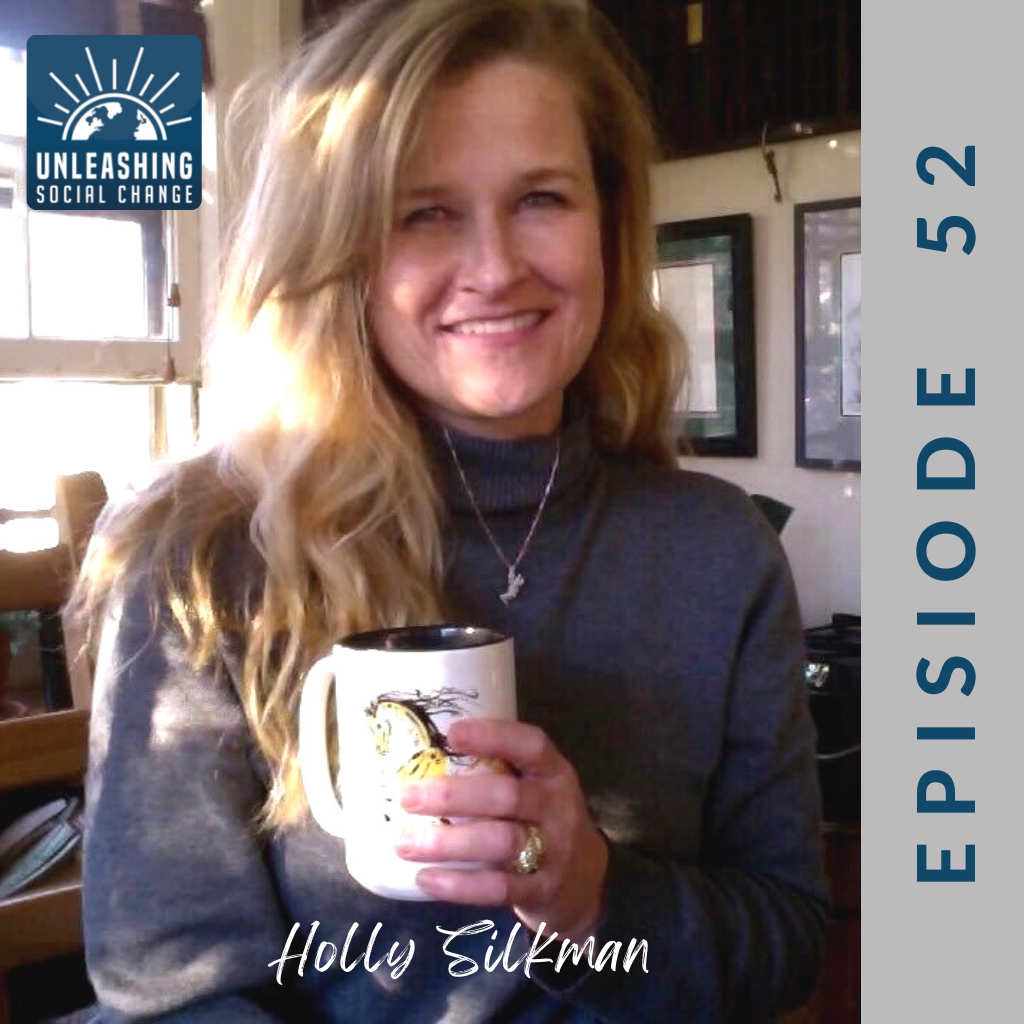 Holly Craig Silkman, aka Adele Adler, aka my college roomie, joins us from her horse ranch in Montana to talk about her experience narrating the audio version of my book, Impact with Integrity, and her experience as a leader for more than three decades. 
Our time as roommates at West Point was much like this episode, a hoot and a half with tons of laughter. Holly was one of the first people I ever came out to and her compassion in that moment forged a friendship that changed both of our lives for the better. 
Throughout this episode, Holly's perseverance, great personality, and candor shine through. A truly authentic leader who leads with compassion, courage, and a heart for service – there is never a dull moment when Holly is in the room. Even in the lowest moments of her incredibly successful career, she found a way to make things better for others. 
I am so grateful to embrace this ray of sunshine as my lifelong best friend. I guarantee she'll have you laughing along within the first few moments of the show. 
Show Notes:
"It's not woo woo if it works."

Breaking free from toxic social conditioning.

Becky's favorite Holly story involving a special kind of bird.

"If you don't seek to be compassionate first, it won't work."

How Holly went from being an Army Colonel to narrating books. 

Never start to believe your own press. 

The price one pays when pride overshadows intuition. 

What graduating from Airborne school at the age of 45 looks like. 

You can't be a leader without being a servant. 

Navigating the repercussions of sexual assualt from a four star general.

The importance of healthy masculinity and the influence good fathers can have on fostering unwavering leadership. 

Good ole cowboy logic: never miss a good chance to shut up. 

It's hard to speak truth to power but people need to hear it, especially from your unique perspective. 
Show Resources
You can check out Adele Adler's other audio recordings on Amazon here. 
Pre-order Becky's Book Impact With Integrity: Repair the World Without Breaking Yourself