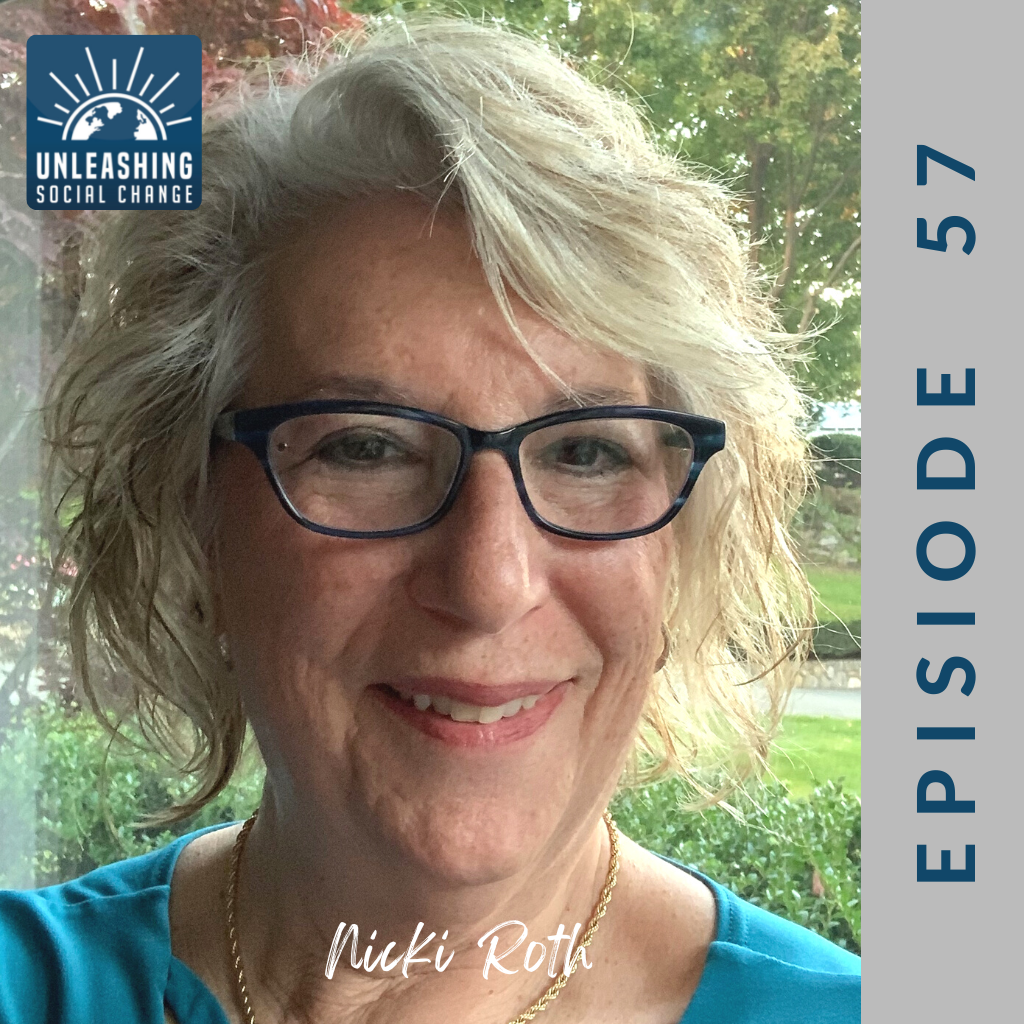 Nicki Roth and I met back in 2003 working on the 100,000 homes campaign. She is currently heading the executive leadership coaching offered to all MBA students at MIT Sloan School of Management. She has published two books on leadership and is the co-founder of The Messy Truth Leadership. I am honored and SO grateful that Nicki listened to the entirety of Season Four and brought her wisdom and expertise to this debrief. 
Nicki is unafraid to call a spade a spade, or an asshole, and for that I love her. Unapologetic in her mission to develop leaders that are able to lift and progress teams rather than exhaust them with tone deaf egos, Nicki has decades of experience working in leader development and has her pulse on what leaders across sectors need. 
In this episode we unpack the magnitude of the season. We discuss the threads of leadership lessons we saw woven throughout decades of service and the most prominent characteristics of authentic leadership. 
To sit down in conversation with my old friend was a treat. Enjoy the last episode and then start all over again. 
Show Notes:
The difference seeing leadership development as a profit generator versus a necessity.

There is more clarity of purpose in mission driven organizations.

Commonalities between nonprofit, military, and corporate leaders..

The journey from being externally motivated to developing intrinsic self worth. 

The opposite of humble leadership is "I'm in charge"

The nuance of navigating ego as a non-dominant group leader.

How ego driven leadership limits careers and exhausts staff. 

Never underestimate how honored a leader will be if they are asked to be a mentor. 

People in non-dominant groups must have internal mentors to advocate for them, to help them navigate systems, see them, hear them, experience them, and help develop their talents. 

Leadership isn't about the leader, it's about the group.  
Show Resources
Nicki's Projects
Sloan's approach to leadership 
Nicki's Books 
The Messy Truth About Leading People
Beyond Passion: From Nonprofit Expert to Organizational Leader
Order Becky's Book Impact With Integrity: Repair the World Without Breaking Yourself